An Unparalleled Experience for RBOA Students.
During the week, our students will gain extensive knowledge in conservation, fishing, firearm handling, and archery that will propel their confidence when going into the field.
2023 Camp Dates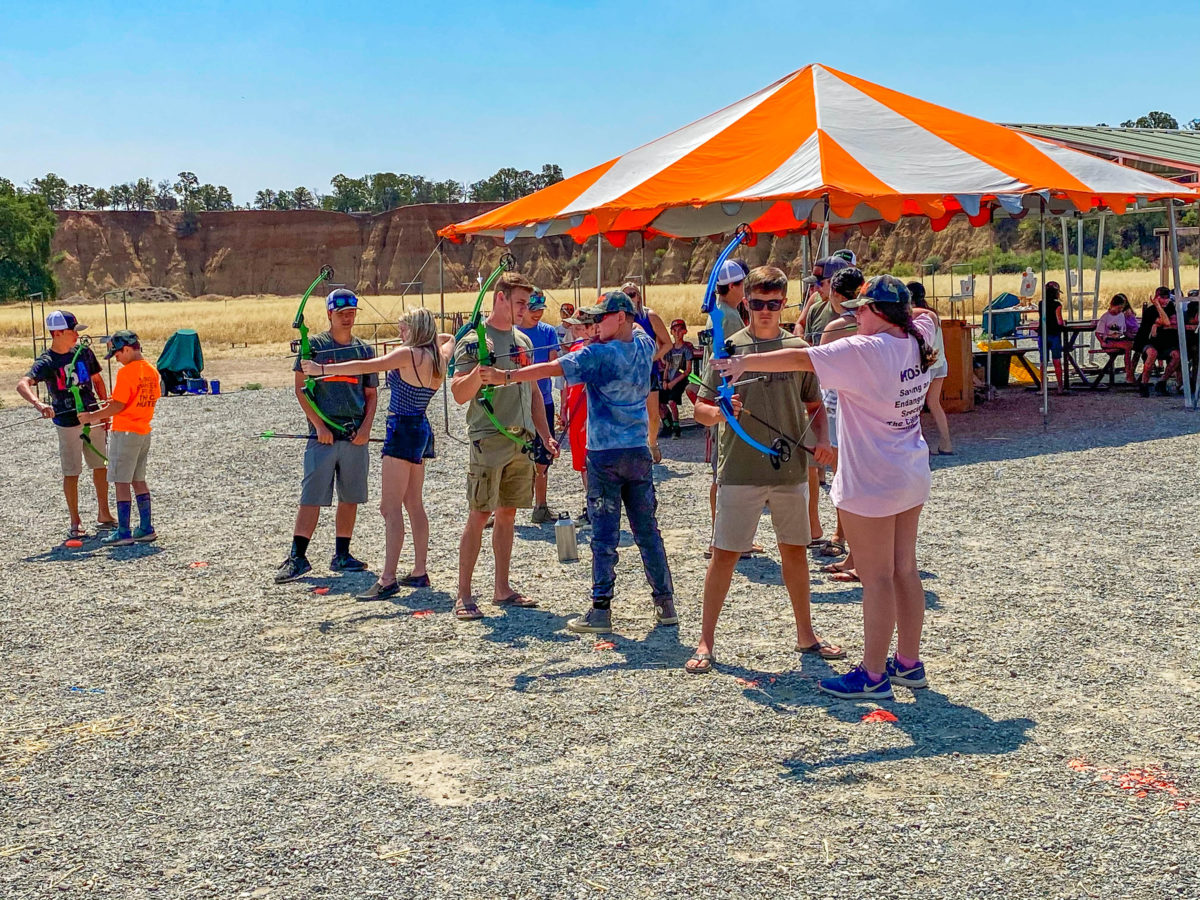 Level I Youth Camp
$
900
5 Day Camp (Sunday-Thursday)
Hunter Education Certificate*
Firearm Safety Class
Rifle Shooting
Shotgun Shooting
Archery
Fishing
Level II Youth Camp
$
900
5 Day Camp (Sunday-Thursday)
All Level I Activities But More Hands-On Training, Less Classroom Time
Firearm Safety Review
Extended Range Time
18 Station Sporting Clay
Shooting Sticks Practice
Black Powder Rifle Shooting
Long Range Rifles (Coming Soon)
Hawk & Knife
Conservation Project
Level I Youth Summer Camp Details
Students will go through the Hunter Education Course, and if they pass the test at the end of the week they will earn their California Hunter Education Certificate. Not only, will they learn the material through lessons and presentations in the classroom, but also, through one-on-one training with counselors on the range and in the field. The students will have the opportunity to demonstrate their knowledge of safety protocols and proper techniques when shooting shotguns, rifles, archery, and even fishing. Time and time again, it has been proven that the kids grasp material better when they experience skills and techniques from hands-on experience.
In the down time, they will be able to swim in our custom swimming pool, play basketball, ping pong, cornhole and card games. This is a great opportunity for youth to obtain their California Hunter Education Certificate, receive high level instruction from our top-notch instructors all while learning how to safely and successfully operate and properly shoot archery, rifles, and shotguns. Our main focus is to get the next generation engaged in the outdoors and expose them to as many different elements of the field as possible. The Red Bank Outdoor Academy aspires to educate not only, safe, and knowledgeable hunters, but also, responsible, and ethical field personnel that will continue to conserve the life of the outdoors for future generations to come.
Level II Youth Summer Camp Details
While attending Level II camp, students that have earned their California Hunter Education Certificate will experience more range time, advanced development/ refreshing of safety protocols, and in-depth knowledge in each skill set that will allow students to build off their Level 1 knowledge and previous experience that will give them the tools for success in the field.
More specifically, the students will learn advanced techniques in shooting rifles off of shooting sticks, shooting shotguns at clay pigeons on the 18 stationed Clay Shooting Course, and shooting long-range rifles at 1,000 yard targets. Students will also shoot black powder rifles, and they will even get to throw hawks and knives! Our Level II students will also take part in conservation projects such as building wood duck boxes, or possibly even banding ducks and releasing them into the wild. We want our advanced campers to go home with a solid understanding of the importance of wildlife conservation, safety, and with a desire to come back to learn more.
Level II camp is a great way to advance kids in their knowledge and skills of outdoor conservation, safety, and confidence.